About us
The Show Trunk II is a full service locally owned equestrian tack shop located in the town of Dryden, NY in the beautiful Fingerlakes region of central New York. The store is conveniently located between Ithaca, NY and Cortland, NY, just minutes away from Cornell University. We carry top quality products and brands for horse and rider. As experienced riders ourselves, we know how important the right equipment can be and we will fit you with what you and your horse need to perform at your very best.
With our mobile unit we can bring our store to you! We pack up a wide range of products and travel to events and competitions throughout New York State and the Northeast with our mobile store. Check out our mobile schedule or contact us to arrange to have us at your next equestrian event.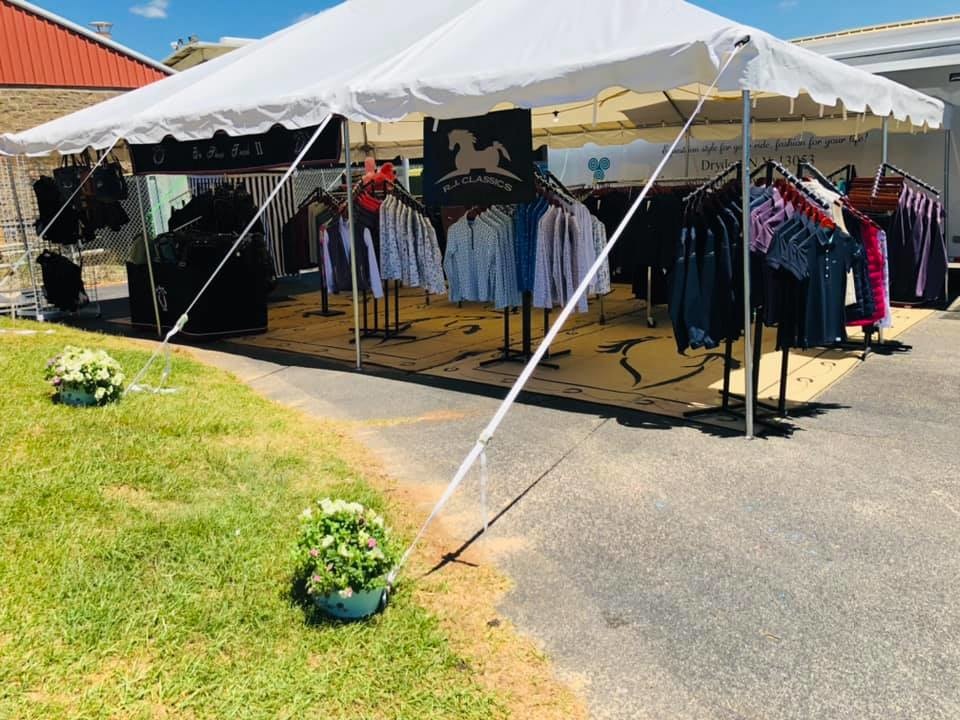 With over 50 collective years of riding, we know how important it is to have the right equipment for horse and rider! The Show Trunk II offers a wide range of carefully selected high quality apparel and tack for you to choose from and we are here to help you get the fit you need to perform at your best.

- Stacy Lowe-Jonas and Hugh Jonas, store owners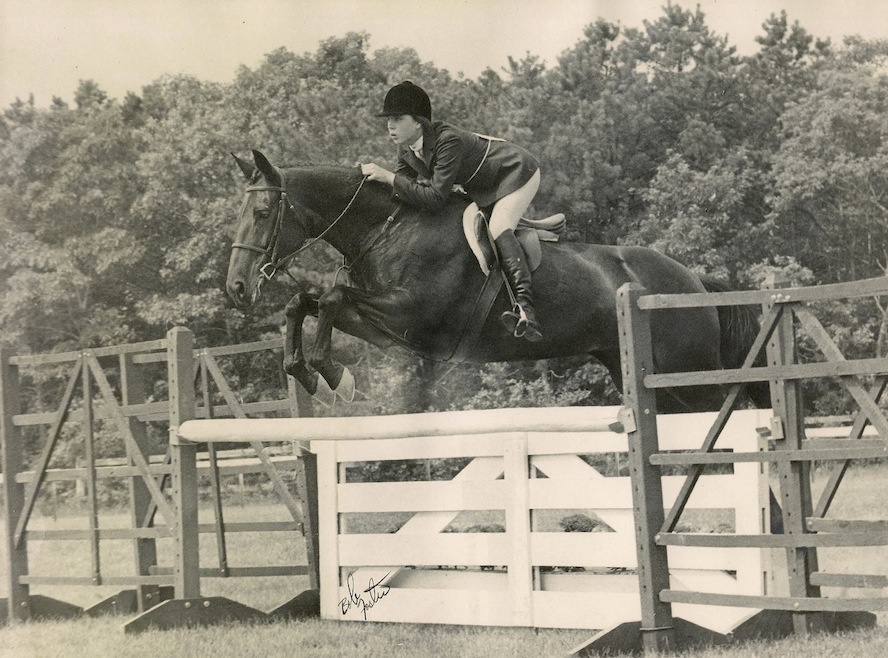 Stacy Lowe-Jonas was born and raised in the Ithaca, NY area and has been been riding horses since the age of 2! By age 5 she was in scrubs supervising surgeries performed by her father, a large animal veterinarian at Cornell University. Stacy started showing the 'A' Circuit at the age of 7. She started on ponies and then moved to the Junior Hunters, Medal, Maclay and Junior Jumpers. Stacy trained with Dr. and Mrs. Robert C. Rost of Branchville, New Jersey followed by their daughter Robin Rost Fairclough of Newton, New Jersey. Stacy also found time to build a career in retail management and brings over 15 years of expertise to The Show Trunk II. Stacy currently coaches the Elmira College Equestrian Team with MaryLou Spencer at Foxmoor Farm in Horseheads, NY.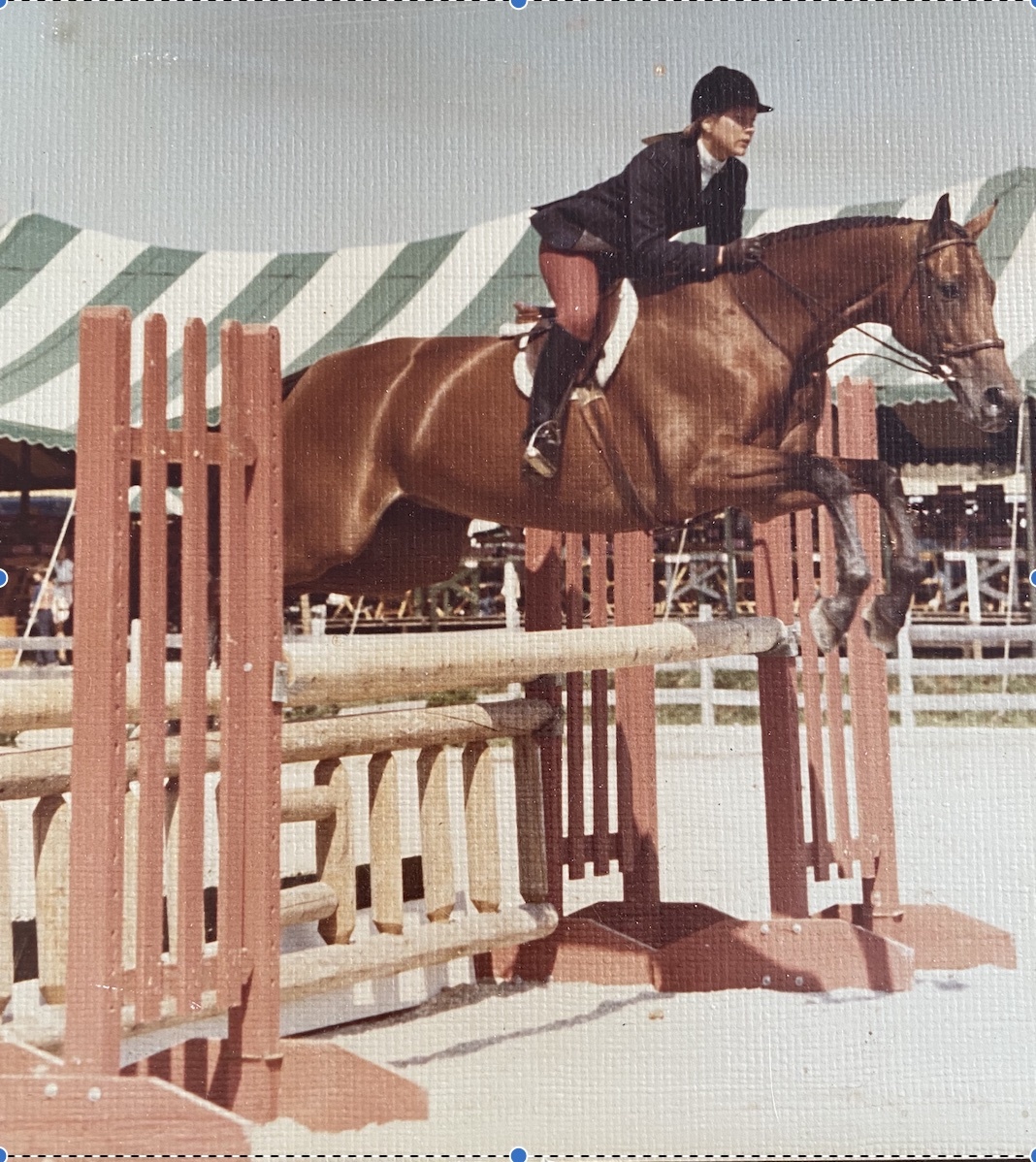 Shawn Takacs' equestrian background included training with Carol Hoffman Thompson and successfully competing on the A Circuit moving from the Pony Hunter Division up to the Junior Hunter Division and Medal, and Maclay Equitation. As an Adult, she moved into the Open Jumper Division again under the tutelage of CHT. Shawn is a graduate of Cornell University. Post graduation, she had a career on Wall Street as an Associate Director of Bear Stearns and Intermediate Treasury Note Trader. She is happy to be back in the equestrian world at The Show Trunk II.